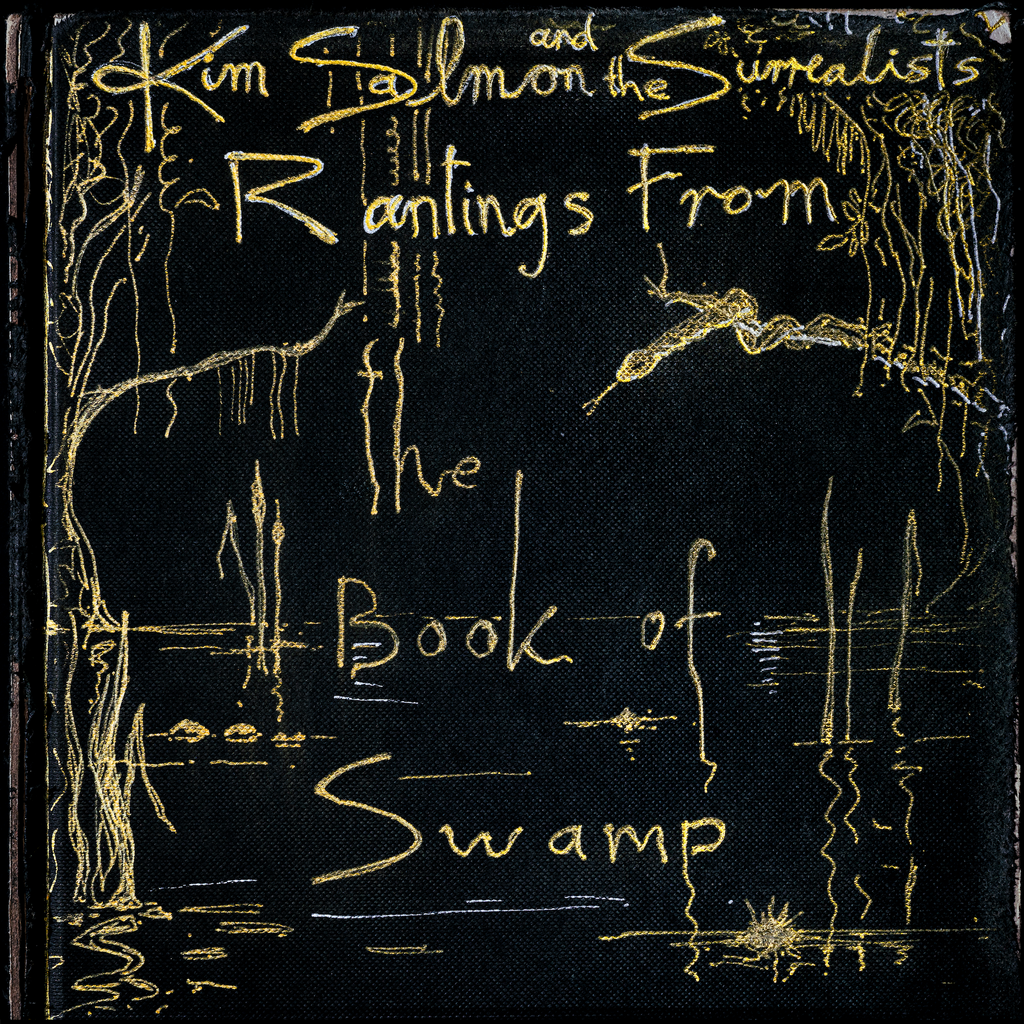 Kim Salmon & the Surrealists - Rantings From The Book Of Swamp
$ 30.00
In the Red Records is proud to present the U.S. edition of Rantings from the Book of Swamp, the freewheeling eighth studio release by Australia's magnificent and unpredictable Kim Salmon and the Surrealists, as a two-LP set.

The Surrealists were formed by the Scientists' singer-songwriter-guitarist Kim Salmon in 1987, betwixt the last two tours by the original incarnation of that pathfinding Perth-bred band. The Surrealists had been dormant in recent years, as the bandleader focused his energy on recording and touring with a reunited lineup of the Scientists.

In 2020, as the COVID-19 pandemic lockdown settled around the globeSalmon reconvened with bassist/baritone guitarist Stu Thomas and drummer Phil Collings, who had appeared on the Surrealists' 2010 release Grand Unifying Theory, the group's most recent record. As with that work, the new material was created live on the studio floor, and emphasized improvisation in both its structure and content.

"The premise for this recording," Salmon explains, "was that at its commencement the band members would come prepared with no other material than whatever ideas they might be able to individually bring. The lyrical content was all derived from my notebooks (Book of Swamp) from sketches I

'

d been jotting down over the last couple of years. There was to be no consultation about musical forms until the event began. Once the event began, the band had carte blanche to do whatever necessary to salvage compelling performances over the two live events

@ 7PM

AEST 6/13/20 + 6/14/20 respectively…….i.e., we had to make it up from scratch!"

Captured at Rolling Stock Recording Rooms in Collingwood, Victoria, Australia, by Myles Mumford, the music heard on Rantings from the Book of Swamp was originally presented as a pair of live streams directed by Andrew Watson at Semiconductor Media. The resultant album comprises 13 brain-bending tracks characterized by Salmon's percolating lyrical imagination and the raw, unfettered interplay of the three seasoned musical collaborators.

Offbeat, off the street, off the map, and off the wall, 

Rantings from the Books of Swamp

 serves as a potent reminder that Kim Salmon and the Surrealists remain a puissant force in boundary-pushing rock music. 

Limited edition fluorescent green vinyl.