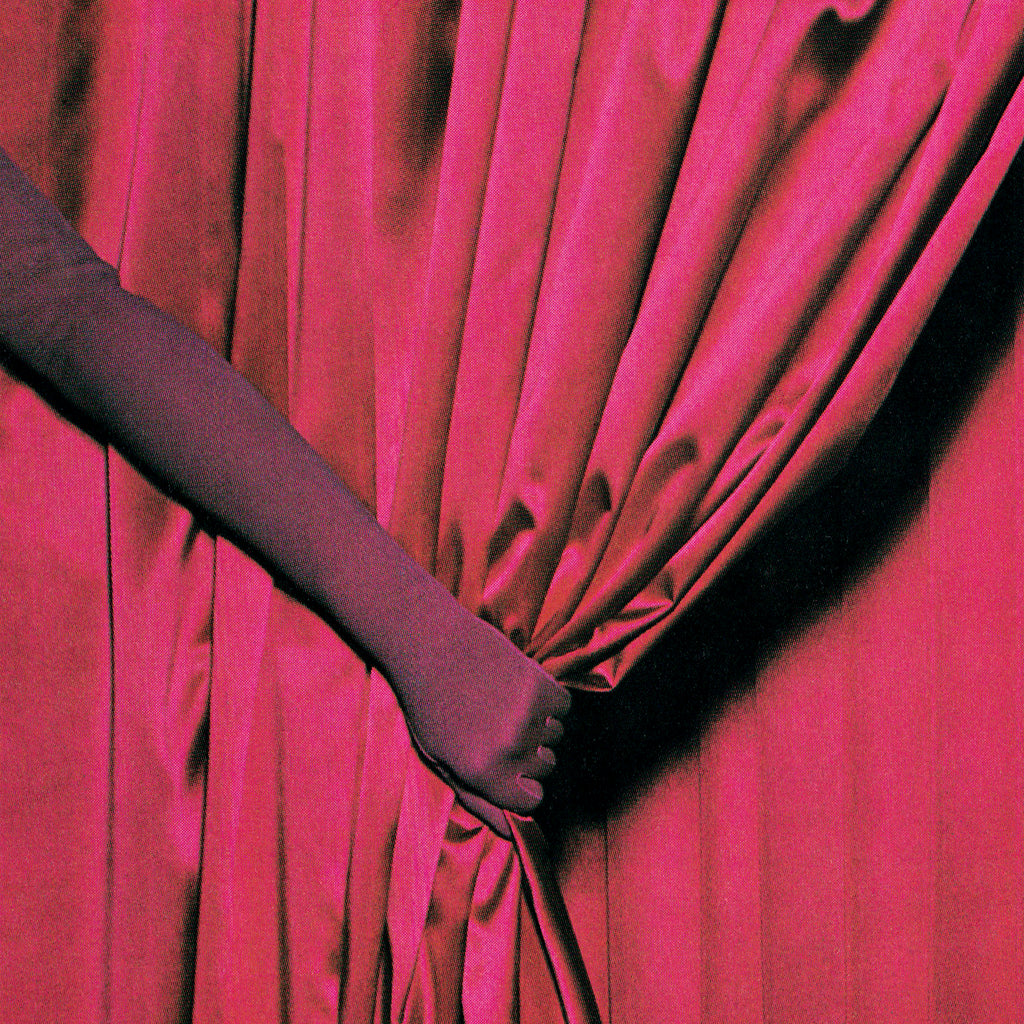 LAMPS - People With Faces
$ 24.00
 AVAILABLE ON LP ONLY
These days, good news is hard to come by, but here's some: Lamps, LA's notoriously unprolific noise-merchant trio, are ready to release their spectacular fourth album called People With Faces, out this fall on In The Red Records.

Produced by Ty Segall at Val's, Lamps' first recorded output since 2012's landmark LP Under The Water, Under The Ground finds them breaking adventurous new terrain. I'd say they've matured, but I'd only say it behind their backs.

Stalwarts Monty Buckles (guitar, voice, KEYBOARDS!!!) and Josh Erkman (drums, voice) double down on Lamps' trademark cloak of effects-laden guitars and hammering drums, and new(ish) member Denée Segall jumps into the fray with her Poly Styrene wail and monolithic bass, adding depth both sonically and lyrically. Their trademark abrasiveness is still present, but it's burnished it into something richer, more layered. Don't worry, it still kicks your head in.

First indication that things have changed comes in the opener, Confirmed Frenchman. With its serpentine rhythm and Denée's muted vocals, it sounds kinda like The Au Pairs, if the Au Pairs listened to a lot of Throbbing Gristle.

From that point onwards, People With Faces careens maniacally and majestically between alt-fantasy screamers and boot-bottom dirt-rock scummery. Horse Cow Goat Pig Dog slams like a feminist peak-form Black Sabbath (if only), and Comedian is a jaunty, chilling serial killer rave up. G.N.A.T.S. updates the Lamps sound into something punishing and darkly humorous, with Erkman screaming that women's magazines saved his life.


Worth noting is the inclusion of two covers that have been part of Lamps' live show since Segall joined in 2015. The straightforward and sinister take on Sexual Harassment's I Need A Freak is skin-crawling background music for the worst date ever. And I Owe It To The Girls, by Floridian proto-no-wavers Teddy & The Frat Girls, twists the raw desperation of the original into a razor-sharp militant anthem.

The cherry on top of this sweet parfait is the news that Lamps will tour in support of People With Faces. If you've been lucky enough to catch them lately, you'll know this is very good news indeed. See you in the pit.

Kevin Dickson. Feb 2020.