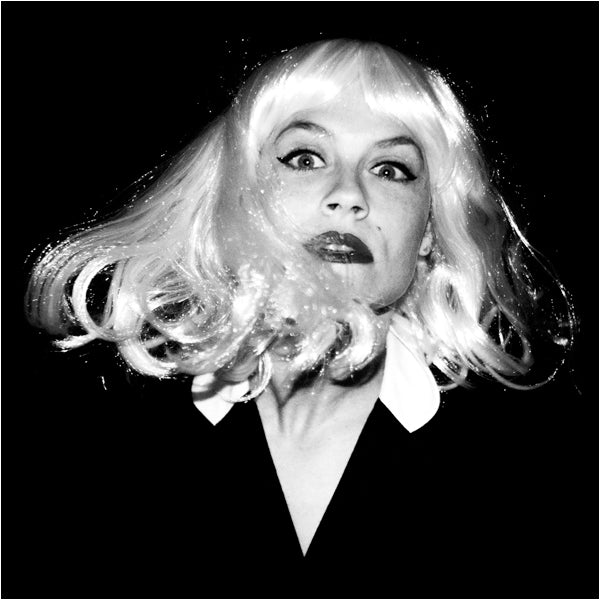 The C.I.A.
$ 10.00
The C.I.A. - S/T
This record is an encapsulation. 
The omnipresent fear & anger. 
WHY? WHY? WHY? WHY? WHY? 
WHY? WHY? WHY? WHY? 
& WHAT (!) is REALLY going on? 
Consternation….today……….
There is difficulty, frustration, strain 
and a large snake. 
You can feel the pressure of it breathing on the streets, in media, and in your lunch.
- Donnie burned my mother / He baked her in the oven / Took her love of living and replaced it with an aspirin / If baby doesn't listen / He's gonna get a beating / Cuz mommy's getting angry / In fact she's getting even - From "Sedition"
This S/T, by The C.I.A. is an urgent musical notice. I feel it immediately. 
The pointed vocal cadence & lyrics of Denée Segall (Lamps, VIAL) is a sharp scythe, 
and the actual time is…Now.
I feel the same distress call and disposition from Crass records like Penis Envy or DIRT. in fact, if you took that…mixed in "Black Silk Stocking" by Chrisma and a touch of early Nic Endo (Atari teenage riot) and even Dinah Cancer (45 Grave) "Autopsy" era, you can get a feeling. And Similarly to those mentioned, Denée is putting a time stamp on THIS time. The spirit and her viability is strong in many a corner, and in many a heart. The alarm is ringing.
- POWER THROUGH PEACE - From "Power"
Or….
- Don't love you / Don't want to / Don't see you / Don't have to / Won't hear you / Won't be fooled / Won't please you / Don't have to / Don't love you / Don't want to / Don't see you / Don't have to / Fix your opinion / I will not be giving in / I will not be blind to the world that we're living in " - From "Gunslinger"
This is survival sound, put on record well backed by Ty Segall, and Emmett Kelly (The Cairo Gang), who have added anything-must-happen, mercurial, constantly moving instrumentation. The sounds, consistent with unique monochrome, move like an engine, made gas-tight by piston rings. Sonic rings moving in tight machine patterns. And at the vocal helm is Denée, steering this machine in vocal directions across an exclamation point motorway. No salt, all salt. Traction & reaction. They built a sound machine with, and for each other. 
Survival sound lifts its head up when it needs to. 
Thankfully it gets put on record & released when it needs to.
2018 - Tim Presley