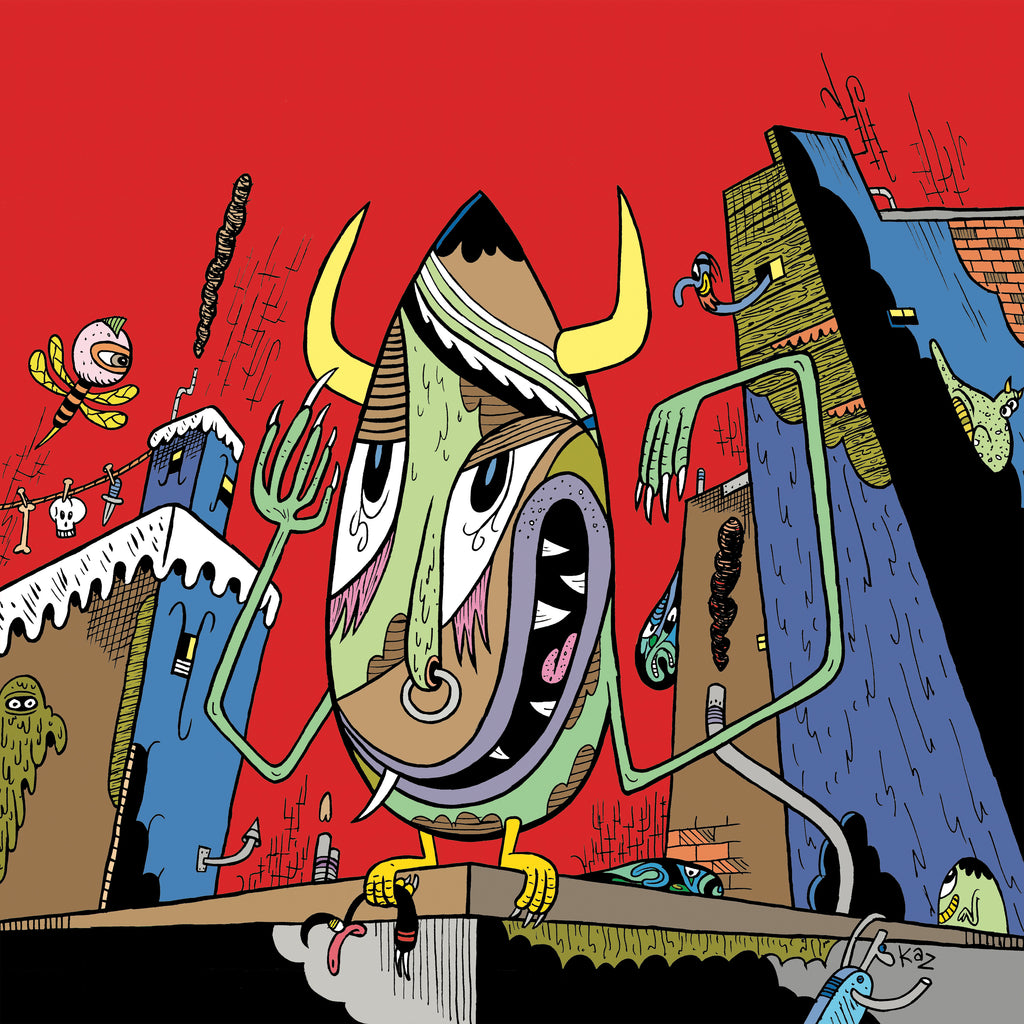 Wolfmanhattan Project - Summer Forever and Ever
$ 10.00
PLEASE NOTE: THIS IS A PRE-ORDER. 
The Wolfmanhattan Project are back with their follow up to their debut from 2019. What began as a one-off studio project for this super group (Bob Bert, Kid Congo Powers, Mick Collins) wound up becoming an actual band that played gigs and it shows on this sophomore album. More rocking and cohesive than Blue Gene Stew (and it was no slouch), this sounds like a group that's been together for years (and they have by now!). 
References and sometimes even direct quotes from sources as diverse as the Andrea True Connection, Captain Beefheart, the Count Five, and Eurythmics leap out of the speakers. 
"My biggest influence is beatnik poetry," says Powers. "Bob comes from the no wave scene. Mick is an incredible source of all kinds of very strange musical information. We all have library cards and we read. We listen to all kinds of things. Our thing is garage rock, and to be a good garage rocker you have to be informed by many other things, or else you're just nostalgia.
Limited edition color vinyl (the vinyl is beautiful on this one)! Ships mid March.