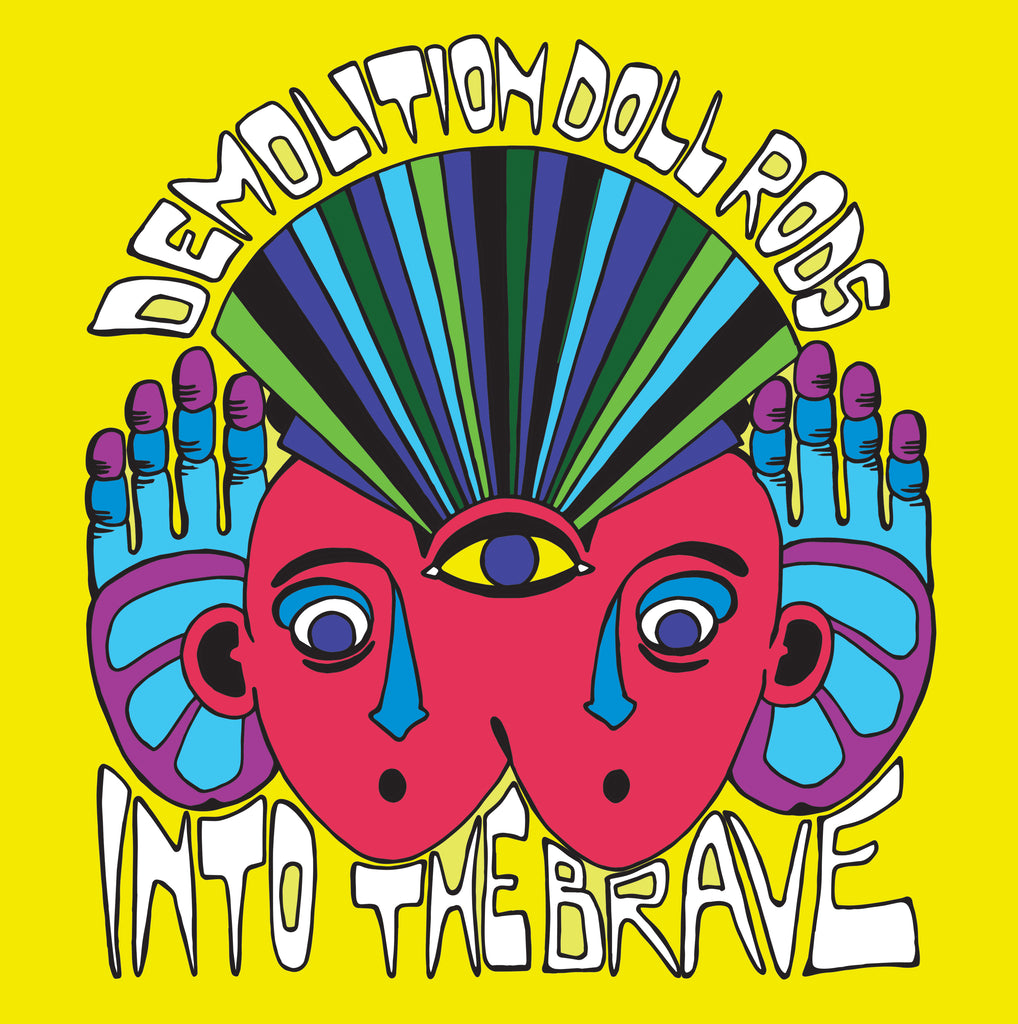 Demolition Doll Rods - Into The Brave
$ 24.00
Ships mid October 2020
Limited edition on blue vinyl. First come, first served. No guarentees.
Those masters of Motor City mayhem have returned. Perhaps the only band to be asked by a promoter to keep their clothes on, the Demolition Doll Rods – who have not been in a studio together in fourteen years  – are set to unleash Into the Brave in October 2020.
Formed in a Detroit basement in 1993, the Demolition Doll Rods are infamous for their rude, crude two-guitars-drums-no-extra-stuff rock n' roll, not to mention those minimal matching Doll Rod outfits, which included wearing hubcaps, doll heads and even swiss cheese. They recorded four very singular albums together – starting with their outrageous debut Tasty in 1997 (coproduced by Jon Spencer and Mick Collins)– but called it quits in 2007 when co-founders Margaret Doll Rod and Danny Kroha went their separate ways. Until last year, that is, when out of the blue Margaret suddenly reunited with Danny to perform some scorching live shows alongside new drummer Shelby Murphy.
Twelve brand new tracks as loud, crazy and demented as anything they have ever created.